We are offering HUGE discounts to ensure ANYONE can afford to keep their family safe. We can't run this deal for very long so make to lock-in your discounted price today!
4 POWER FLEX PRO - $89.00
2 POWER FLEX PRO - $56.00
1 POWER FLEX PRO - $28.95
100% Money Back Guarantee
If for any reason you are not satisfied with your POWERFLEXPRO just return them within 30 days of your purchase for a full refund.
12,000+ satisfied customers and counting
" SAVED ME DURING HURRICANE IDA "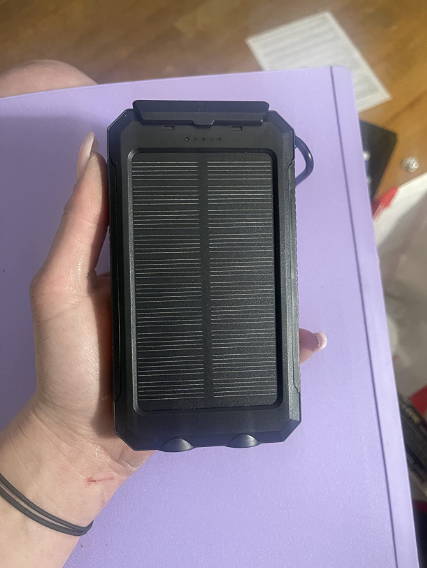 "The power going out was scary and would have isolated me from my loved ones if I didn't have my POWERFLEX PRO. I was able to get ahold of my husband and daughter and stay connected which meant everything to me "
" A few months ago I purchased the family survival pack that comes with 4 POWERFLEX PRO's. I gifted them to my entire family for emergencies. Just a few weeks later I got a message from my oldest son that his power had went out in his apartment complex for over 48 hours. He was able to keep his devices all charged up and his friends even were borrowing it! "
" I SURVIVED THE TEXAS ICE STORM "
" I live in Texas and my power was out for over 40 hours when the ice storm hit. Thanks to Power Flex Pro, I was able to stay in contact with Family & Friends. I went and bought 2 more right away so I'm always prepared "
" A MUST FOR ANYONE WHO LIKES TO BE PREPARED "
" Fantastic Product, Great Especially for Overseas Travel. The POWERFLEX PRO kept all my devices charged on my two week hiking trip on the Camino de Santiago trail in Northern Spain "
How long does a single charge last?
The Power Flex Pro should last up to 8 to 10 hours +, after a full charge. The timing is defined with this range due to the fact that different devices are subject to unique charging times. Not all devices require the same amount of charge so this is simply dependent on what is being charged.
Does the Power Flex Pro charge both Apple and Samsung devices?
Yes! Anything that has USB capability is able to be charged. Video game controllers, pocket projectors, smartphones, etc - you name it, it can be charged!
What is the best way to charge Power Flex Pro?
The recommended source of charging is through the charging cable. This method provides the most efficient and quickest way to charge the Power Flex Pro.
While solar energy is an excellent way to charge the device, due to the compact solar panel size it charges slower than that of the cable. Charging in the sun provides that extra boost for whenever you are without access to traditional charging methods and is extremely beneficial when outside. Be sure that the Power Flex Pro has some power before you charge it in the sun.
Does the device overheat?
No, the Power Flex Pro is built to withstand the hottest temperatures all while maintaining a high level of performance.
Is there any potential harm for my device?
No, the Power Flex Pro is designed to be the most optimal charging device on the market. Once the saturation point is reached the system automatically turns off, thus avoiding any potential overloading problems.